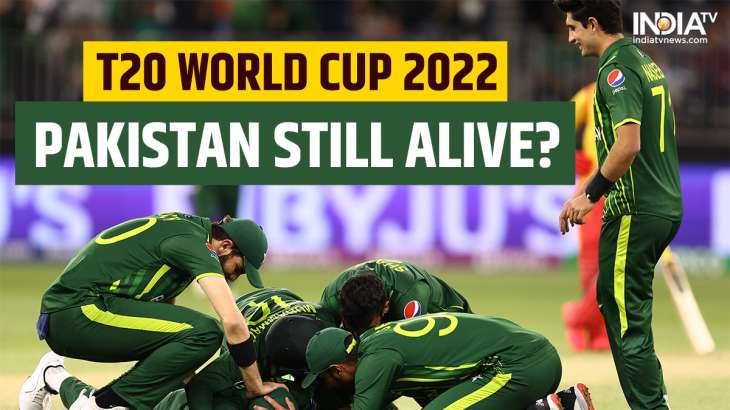 Image Source: INDIA TV Pakistani cricket team is about to leave early
T20 World Cup 2022: The Pakistan cricket team is in trouble during the T20 World Cup 2022. The 2009 T20 World Champions went down in their opening match of the Super 12 against India and had to lose again against Zimbabwe in their second match. With no points in the first two games for the Babar Azam-led side, their World Cup dreams are about to end. Mathematically, however, they can still qualify for the semifinals.
Pakistan's uphill road to the semifinals
The Pakistani team, which has been placed in Group 2, now has three games to play, each against South Africa, Bangladesh and the Netherlands. If the guys in green are to have a shot at qualifying in the last four, they need to win all their remaining matches and hope other results go their way as well.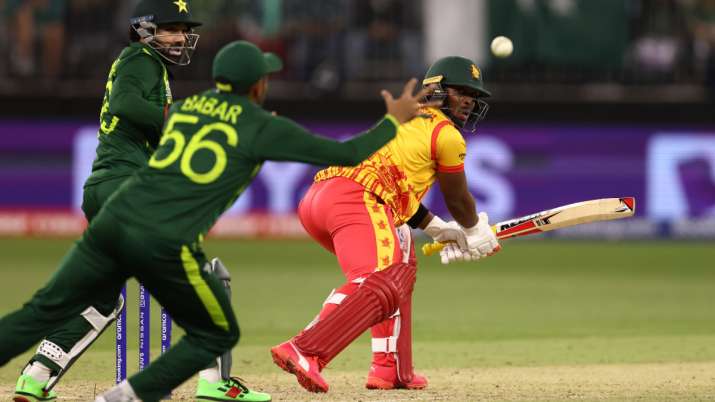 Image Source: GETTY IMAGESPAK's semifinal odds are in the air
Even if Babar Azam and his troops manage to win all of their remaining matches, there's no guarantee they'll cruise through it. The maximum number of points Pakistan can get is 6 (2 each for a win). All the teams of Group 2 have played 2 matches each and after two matches India is on 4 points while South Africa and Zimbabwe are on 3. Bangladesh is on 2 points, while the Netherlands has yet to open their account.
What other results should go the Pakistani way?
India will play against South Africa, Zimbabwe and Bangladesh, while the Proteas will play against India, Pakistan and the Netherlands. As only two teams qualify for the semi-finals of each group, the Pakistani team hopes that no more than one team will score more than 6 points as this will get them out of the fray. If India beats South Africa and Pakistan also beats the Proteas, South Africa will finish on a maximum of 5 points.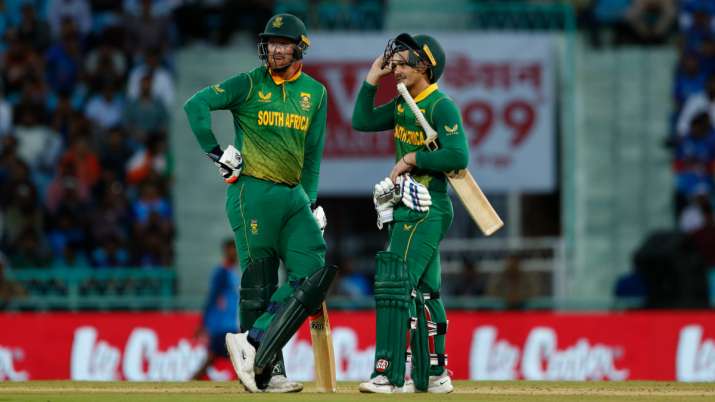 Image Source: GETTY IMAGESSouth Africa is next ahead of India
Zimbabwe has three matches, one against India, Bangladesh and the Netherlands. Pakistan will hope Zimbabwe won't win more than one match and won't score more than 6 points.
Bangladesh is also in the mix and they have matches against India, Pakistan and Zimbabwe. Pakistan will have to beat them and hope that Bangladesh also does not exceed 6 points.
If South Africa finishes in 5 points and these teams reach a maximum of 6 points while Pakistan wins their three matches, the semi-final berth will depend on the net run rate. But if no more than one team gets 6 points or more and Pakistan gets 6 points, then they continue without the net run rate calculation. Also, if rain is a bummer in any of Pakistan's matches, they will be very disappointed.
ALSO READ I T20 World Cup 2022: 'LAPTOP' should be blamed for Pakistan's current scenario, say Mohammad Amir & Wahab Riaz
India still can't make it?
The men in blue are unlikely to be eliminated as they have 4 points in 2 games, but we have seen something on the cricket pitch. If India win two of their three matches there is a good chance they will make it to the last four and if they win all three they will definitely make it. If they win one or don't win a game, their place is in doubt.
Latest Cricket News