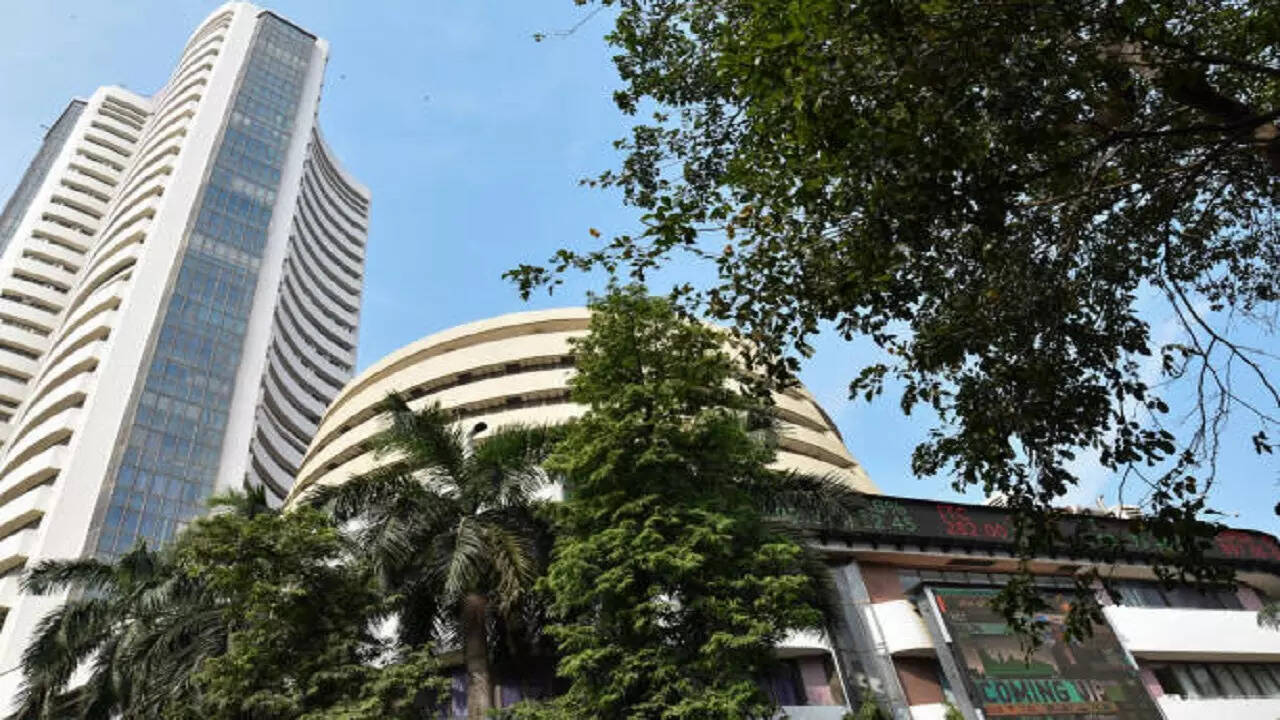 Photo: iStock
Market Fatafat is designed for viewers to know which stocks are buzzing in trading today. We include a handful of stocks showing sharp moves and discuss why they are today's newsmakers. Let's talk about a few stocks in the spotlight today that you should keep on your radar.
Overall, Nifty held onto the 17,700 levels. Nifty Auto held onto the greens after a short slip into the red. Nifty Energy and Metals were the two sectors that shone in trading today. The broader markets were each nominally in the green, and Nifty Bank was up about half a percent in trading today.
1. GLAND PHARMA-
This stock was the biggest loser in trading today, deep in the red around 13.7%. The stock hit its 52-week intraday low, seeing the largest single day drop since listing. This is largely due to the Q2 results. Second quarter revenue was Rs 1,044 cr versus Rs 1,080 cr, down 3.3% year on year. EBITDA decreased by 21.2% and net profit also decreased by 20.1%. The EBITDA margin largely contracted by 643 points.
2. CHENNAI PETROLEUM CORPORATION-
Another big loser in trading today is Chennai Petro, down about 12.2%. This share was also hit due to the Q2 figures. Net income came in at Rs 19,509 cr, down about 16% on a sequential basis. EBITDA took a huge hit and stood at Rs 228 cr as compared to 3,405 cr in the previous quarter. EBITDA margins fell sharply from 14.7% to a meager 1.2%. Windfall tax and inventory loss impacted the company's financial results. Debt to equity deteriorated from 0.9x to 1.45x.
3. PAPER STOCK –
Paper names, such as JK Paper and Seshasayee Paper, were up approximately 2-3% in trade today, driven by strong growth in Century Textiles' paper segment. Paper sales were up 37% year-over-year, with a strong realization in the paper segment as a result of price increases. Strong demand for and impact of the single-use plastic ban helped the paper trade.
4. DABUR-
Dabur was another stock that was comfortably in the green today, up about 3% in trading. The stock moved higher today due to several news flows. The Q2 figures were broadly in line with estimates. Dabur acquires a 51% stake in Badshah for Rs 587.52 cr. Also, the board of directors of the company has approved capital expenditures of Rs. 325.87 cr for his Indore project in Madhya Pradesh.
5. KAVERI SEED-
This stock was a news maker today and rose 5.5% in trading today, following the news flow that the company's board of directors has approved the repurchase of 17.95 lakh shares at Rs 700 through the open market.
6. STEEL STOCK –
Steel names such as Jindal Steel, JSW Steel, Tata Steel and Hindalco, among others, rose high in trading today, somewhere between 3-5% in the green. This was due to a rise in base metal prices, support from a weakening US dollar and a decline in the dollar index to 109.5 levels.
7. IGL-
Indraprastha Gas rose about 4% in trading as a result of a brokerage receipt coming in from Macquarie. The brokerage has upgraded the stock to 'Outperform' and has raised its target to Rs 450 per share.
8. IIFL FUNDING-
The stock rose about 10% in trading today! This was due to the great Q2 numbers, with net profit of Rs 397cr vs Rs 291cr, up 36.4% year on year.
9. PUNJAB ALKALIN & CHEMICALIN-
This stock was in the green today, rising high about 8% in trading. Quant Mutual Fund bought 45.56 lakh shares for Rs 79 causing the shares to buzz in trading today.
10. CG CONSUMER-
This stock was a loser in trading today, with a loss of about 2.7% on the back of weak second-quarter results. While sales were up 22.7% yoy, all other indicators fell. Net profit was Rs 131 cr vs Rs 159 cr, down 17.7% year on year. EBITDA declined 9.8% year-over-year and the EBITDA margin contracted 410 basis points. This put the stock under pressure today.