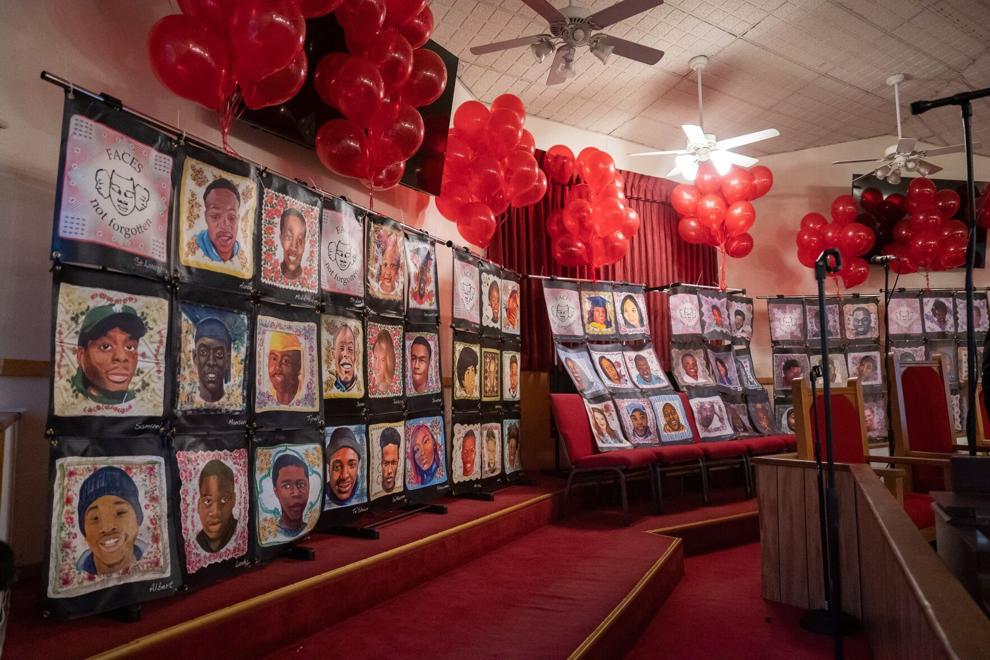 Faces of children killed by gun violence are displayed on quilts during the Interfaith Vigil to Save Children's Lives on Tuesday, Oct. 25, 2022 at Mount Bethel Missionary Baptist Church in St. Louis. The faces represent the 100 children who died from gun violence in the city between 2019 and October 2022. Photo by Jordan Opp, [email protected]
Jordan up
Reverend Rodrick Burton was watching television with his wife when news broke of the Central Visual and Performing Arts High School shooting south of Tower Grove Park. His phone rang.
It was St. Louis Councilor Pam Boyd.
"They need clerics," she told him.
Burton rushed to the school to see what he could do. St. Louis Police Maj. Ryan Cousins ​​found him and asked him to pray with Keisha Acres, the mother of Alexzandria Bell, the 15-year-old college student killed by the gunman.
People also read…
Burton told the story Tuesday night during an interfaith gun-security vigil planned long before St. Louis added its name to the growing list of cities that have suffered from school shootings. Leaders of various faiths gathered at Mount Bethel Missionary Baptist Church to commemorate the more than 100 children lost to gun violence in St. Louis since 2019.
They were there in part to acknowledge our shared responsibility for the crisis.
"It is we who made this happen," said Maharat Rori Picker Neiss, executive director of the St. Louis Jewish Community Relations Council. "We have abandoned our children."
Bell is the latest victim and perhaps the most prominent because of the attention for school shootings.
"What was most shocking to me is something the mother said to me," Burton recalled Tuesday night. "She said, 'All I want now is all my daughter's possessions.'"
Shortly after Acres' daughter was killed on the floor of a schoolhouse, the weight of her death had struck. Her mother wanted to hold her daughter's belongings and keep them close.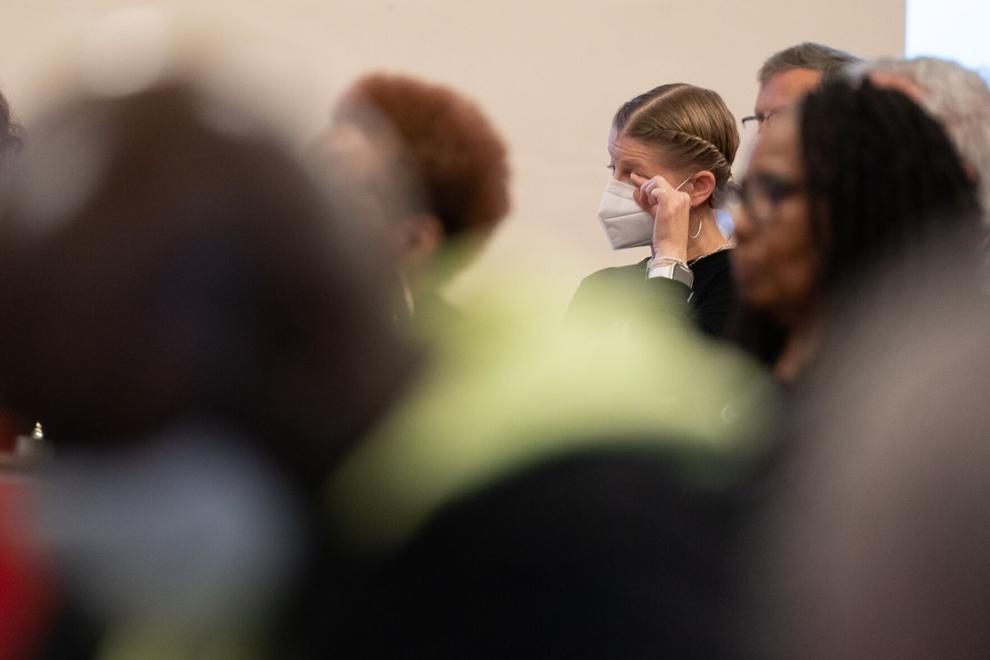 Kelly Shelton wipes her eyes at the interfaith vigil to save children's lives on Tuesday, Oct. 25, 2022 at Mount Bethel Missionary Baptist Church in St. Louis. "I had to do something more," Shelton said. "This is also my community and I want to make a positive impact." Photo by Jordan Opp, [email protected]
Jordan up
It's a helpless feeling, shared by parents of children from Littleton to Newtown. It is an emotion felt by all the communities whose names have been turned into hashtags on social media.
"I feel helpless," Mayor Tishaura O. Jones told the rally.
It is a statement that fits the moment, but stands out because of its vulnerability. Jones runs a town that regularly faces gun violence, and now she has to deal with the microscope following a school shooting.
She has heard of mayors whose cities are on the same list as St. Louis. They shared the playbook on how a mayor deals with what's to come.
However, Missouri is different from some of those places, Jones said Tuesday night, because the state has one of the weakest gun safety laws in the country.
The mayor often finds himself at war with state political leaders over how to deal with violence in the city. The problem is guns, Jones has often said, but there are few legislative tools that the leader of the state's economic engine has within reach — except to do what faith leaders did at this event: preach gun safety.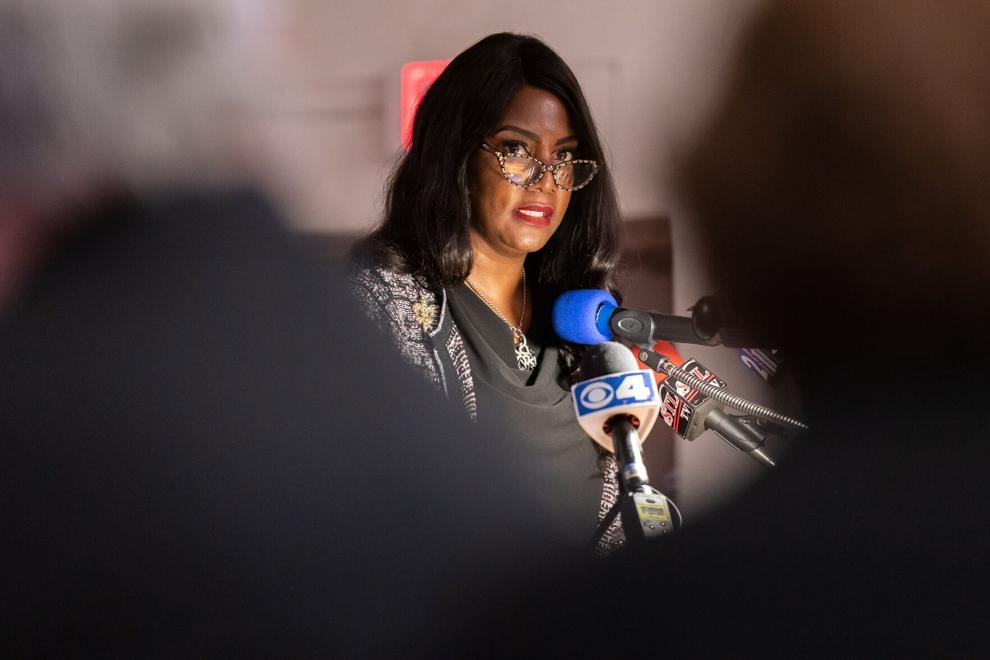 St. Louis Mayor of St. Louis Tishaura O. Jones, left, speaks to the crowd gathered for an interfaith vigil over gun violence on Tuesday, Oct. 25, 2022 at Mount Bethel Missionary Baptist Church. Photo by Jordan Opp, [email protected]
Jordan up
The city's churches, synagogues and mosques will have access to more than 500 gun locks, most of which have been donated by the U.S. Attorney's Office and the ATF. They are tools that prevent the occasional accidental shooting, such as last month when 21-month-old Khori Patterson found an unsecured firearm in his parents' home and committed suicide.
Pushing gun safety is something the mayor's office, in conjunction with the interfaith leaders and groups like Moms Demand Action, can do to try to make a difference, to put faith into action.
"Gun violence is a public health crisis," Jones said.
And it's the same whether it's a kid at home playing with a gun, a kid who isn't safe at school, or a kid being mowed down in the crossfire of bullets, which is all too often a staple of life. in some neighborhoods.
So it was last year for Xavier Usanga, one of the names and faces at the vigil that faith leaders asked St. Louisans to remember. Xavier was seven when he was shot and killed in his backyard while playing with his sisters. He was killed by a stray bullet, but that didn't make his death any less tragic than the others.
Janice Munier, a Catholic nun, recalled Xavier's smile as she urged those present at the vigil to turn mourning into action, to "build up the courage" to address the gun violence in St. Louis.
Like the St. Louis police officers moving toward gunfire Monday, Jones and the faith leaders encouraged us to find the courage to do what we can, one gun lock or one gun safety bill at a time.
"The time for talking is over," said Monsignor Dennis Stehly, the Vicar General of the Catholic Archdiocese of St. Louis. "It is now time for action."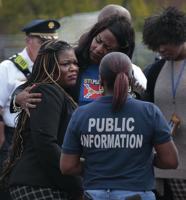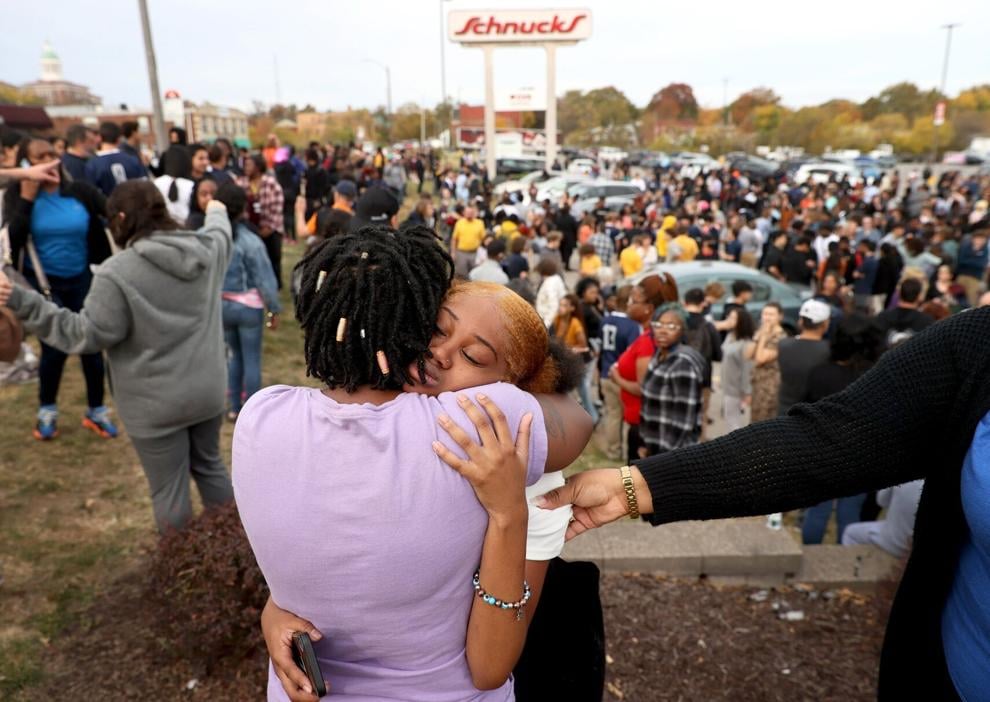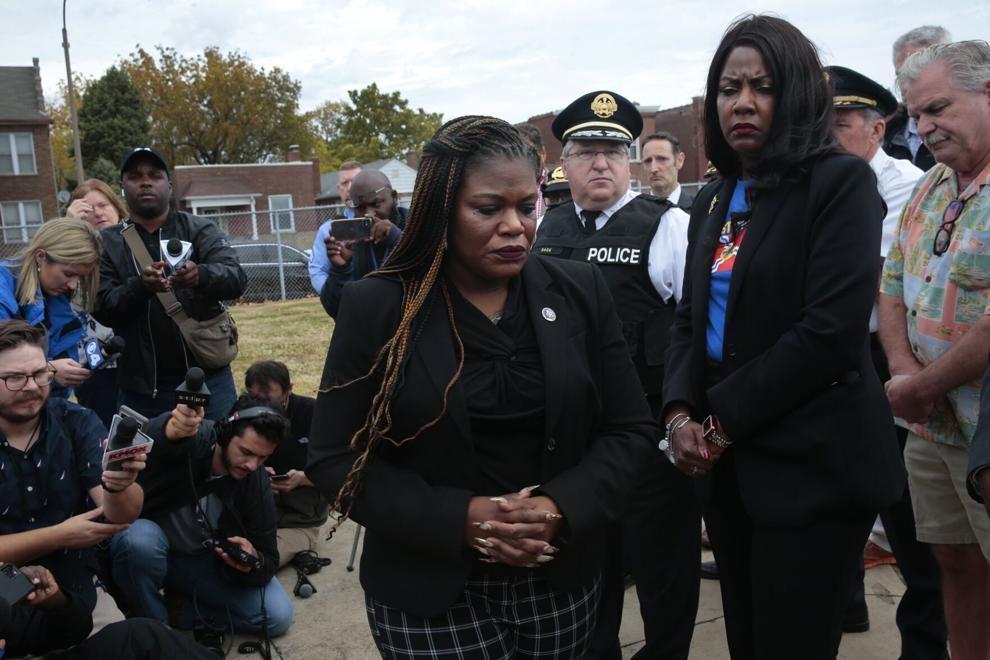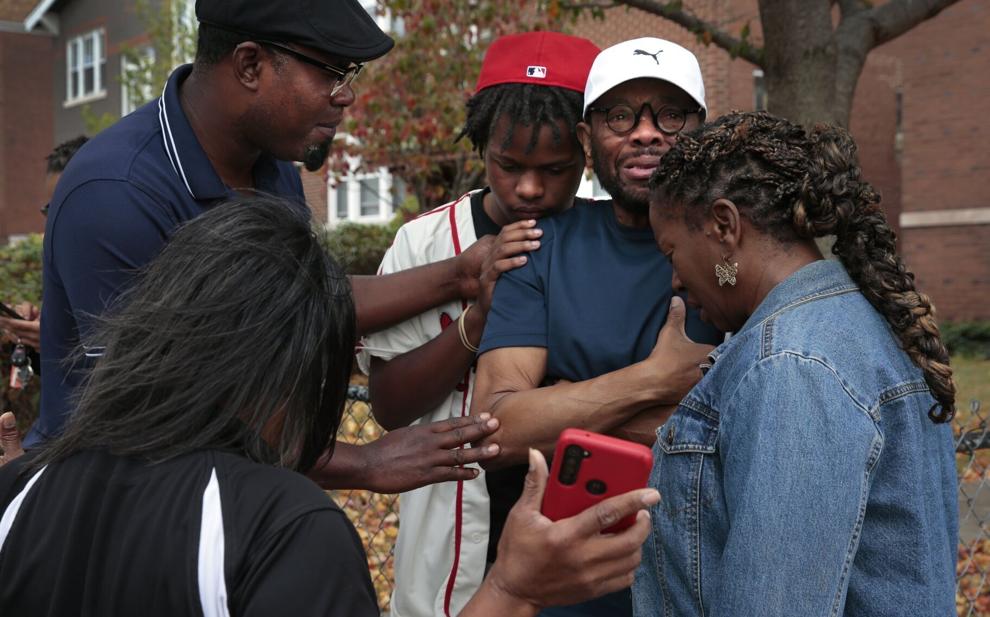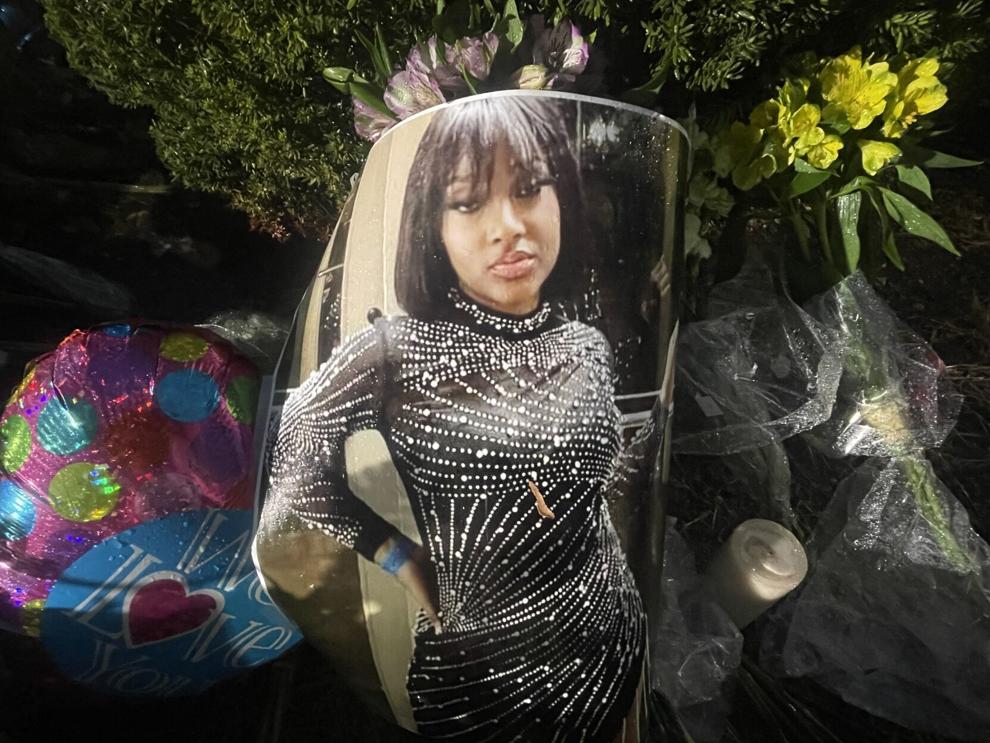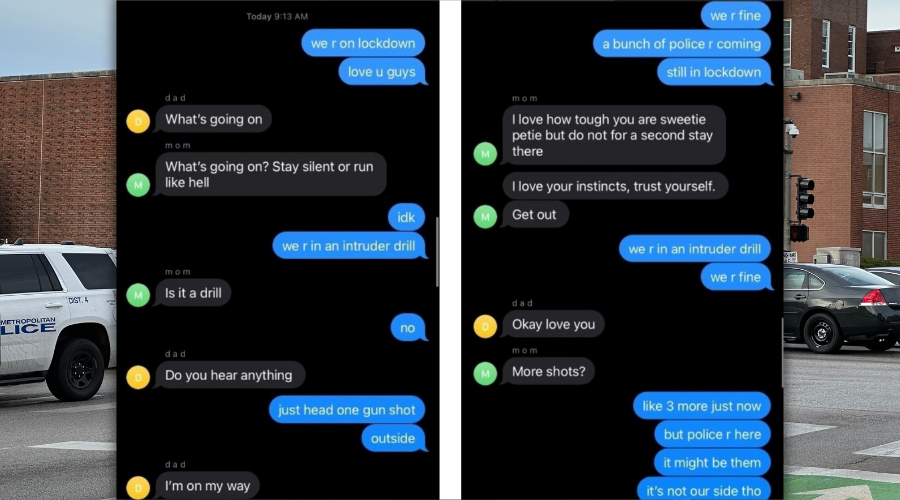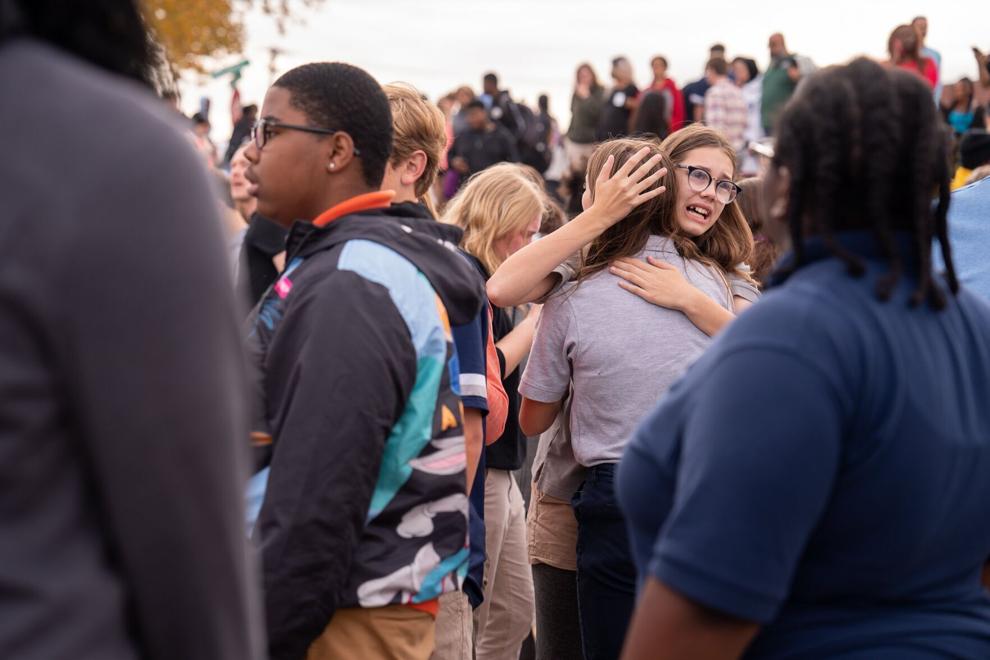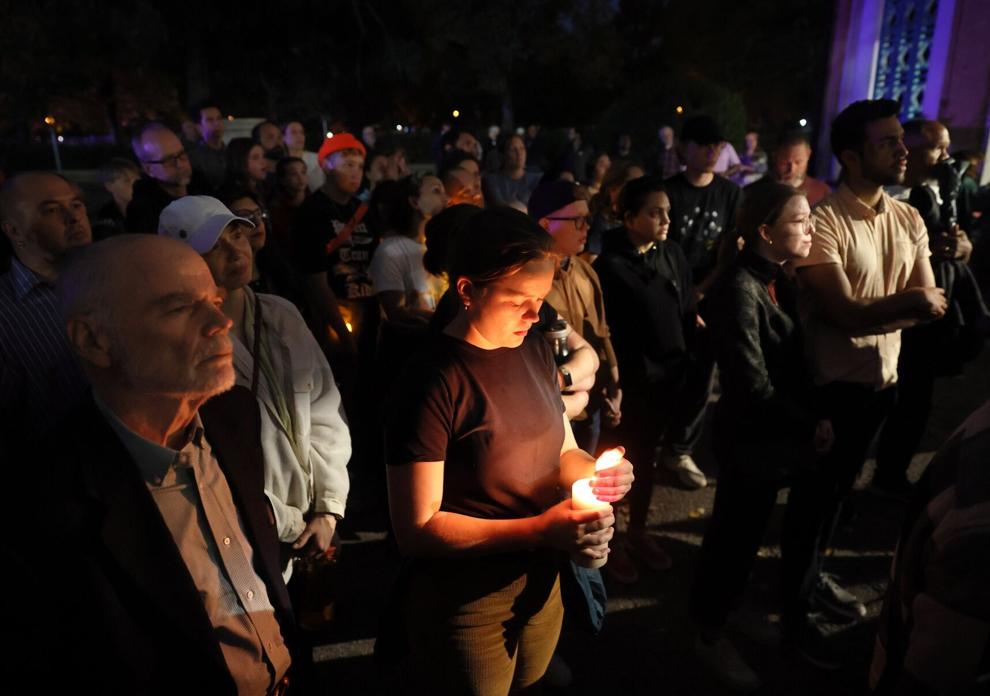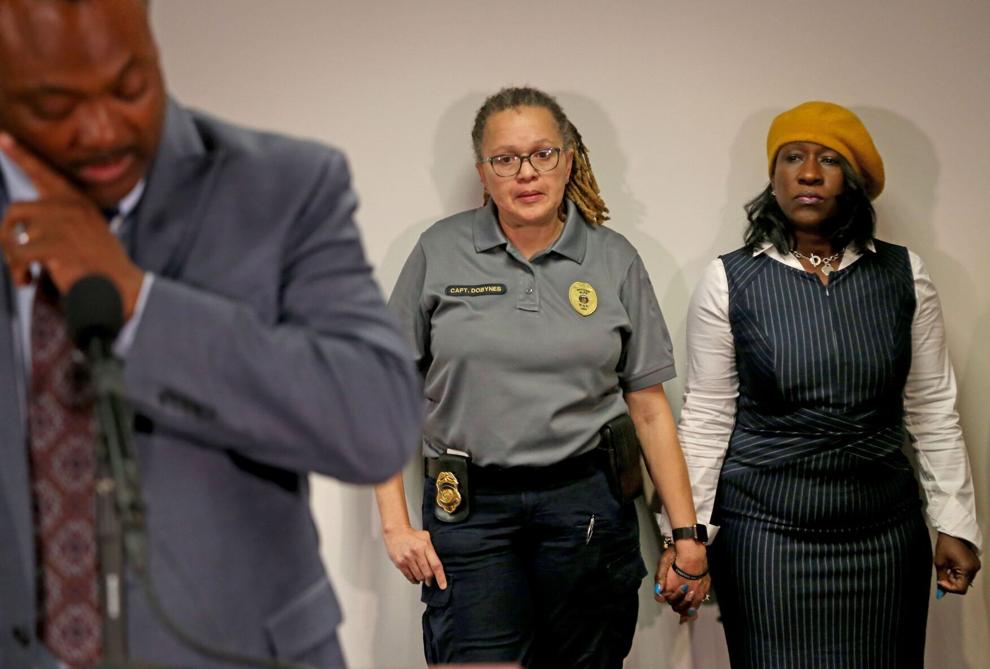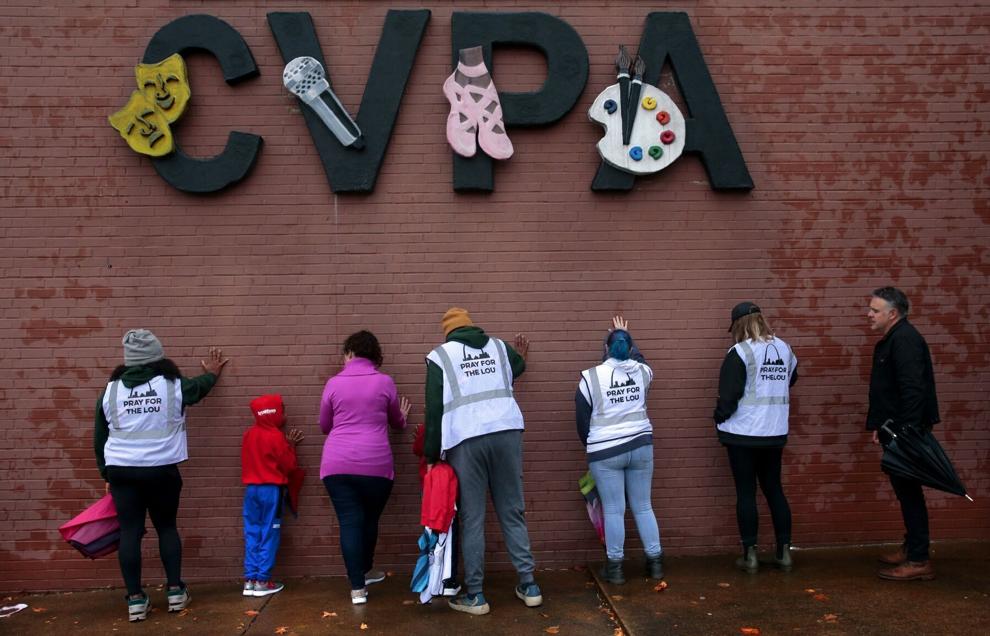 From City Hall to the Capitol, subway columnist Tony Messenger sheds light on what officials are up to, tells stories about the disaffected and voices the issues that matter.