On the same day that Honda officially starts production of the 2023 CR-V Hybrid at its Alliston plant in Ontario (the first time that model is built in Canada), we get a few photos of the new 2023 Accord that debuts in November.
For the 11th generation of the once very popular midsize sedan, the styling looks much sleeker, especially at the front. The lines are sharper and more angular too, with a hex-shaped grille no different from the one on the aforementioned CR-V or the upcoming 2023 Pilot (which is also debuting very soon).
The same can be said about the rear treatment. The linear taillights are quite nice, including the way they connect to each other. The new Accord differs not only positively from its predecessor, but also from the current Civic.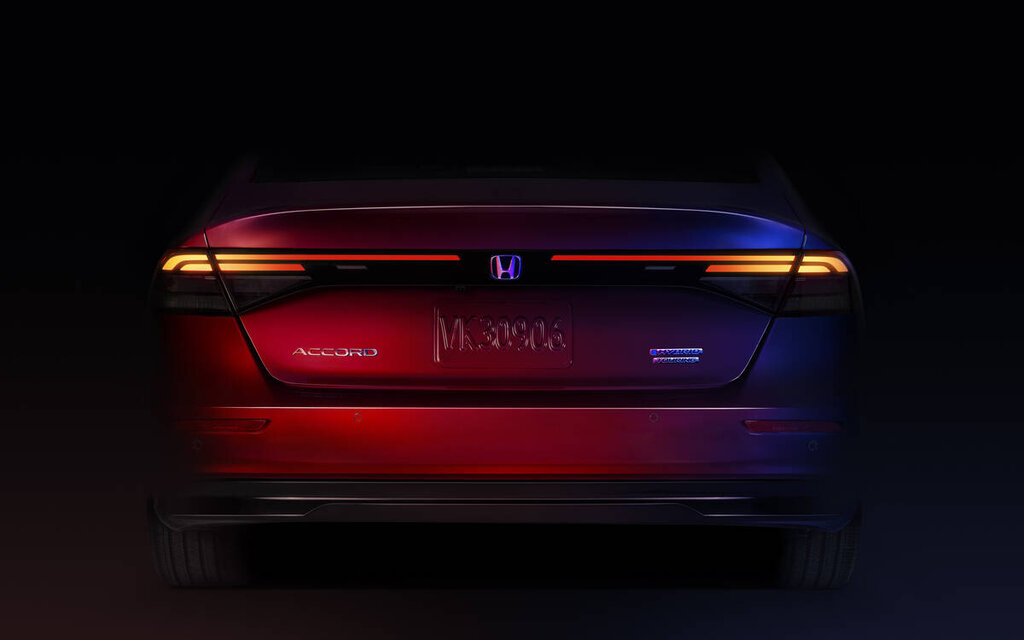 Photo: Honda
That said, the photo showing part of the interior refers to a layout similar to that of the Civic (and CR-V). Think of the new touchscreen at the top of the dashboard (up to 12.3 inches in size, a first for Honda), the horizontal mesh insert below that hides the air vents and the redesigned driver instrument panel. The new infotainment system with Google built in, another first for Honda, should be much appreciated.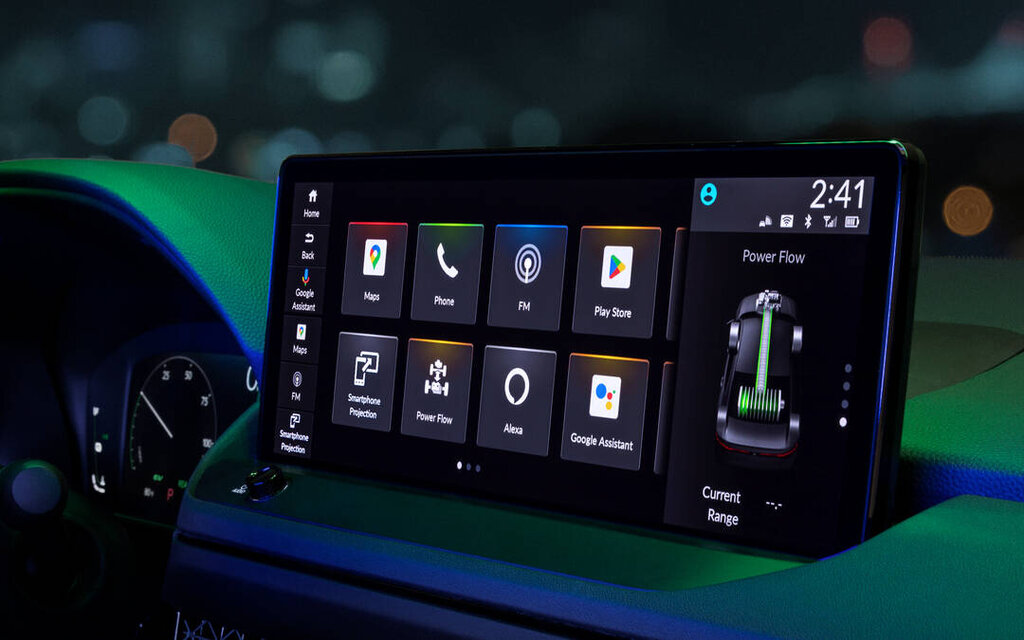 Photo: Honda
No technical details are available at this time, but the press release does state "a more responsive and enjoyable hybrid powertrain." The 1.5- and 2.0-litre turbocharged engines are also likely to return.
We've got all the info and photos of the Honda Accord 2023 when it makes its debut next month, so stay tuned. By the way, the Accord's biggest rival, the Toyota Camry, is expected to be completely redesigned for the 2024 model year.
Look: This is the Honda CR-V from 2023