The government's majority in parliament has voted to strip an opposition MP, Joanna Scheuring-Wielgus, of her legal immunity so that she can be prosecuted for insulting religious sentiment, a crime in Poland that carries a prison sentence of up to a maximum of two years.
Another opposition MP, Borys Budka, was due to undergo a similar vote, but instead decided to voluntarily give up immunity to face a criminal defamation charge brought by an MP from the ruling National Conservative Act and Justice (PiS) party.
Attorney General Zbigniew Ziobro has requested the waiver of the immunity of an opposition MP to be prosecuted for an abortion protest at a church.
She is charged with the crimes of "insulting religious feelings" and "maliciously interfering in a religious act"
— Notes from Poland 🇵🇱 (@notesfrompoland) December 21, 2020
The case against Scheuring-Wielgus, a MP from the Left (Lewica), stems from her participation in a protest amid the massive wave of demonstrations against the October 2020 Constitutional Court ruling that introduced an almost complete ban on abortion.
Scheuring-Wielgus and her husband, Piotr Wielgus, were among a group of protesters who entered a church in Toruń during Sunday mass — the same one they had married 17 years earlier — and held up signs calling for abortion as women's decision instead. of "the state in support of Catholic ideology".
In December 2021, Attorney General Zbigniew Ziobro, who is also the Minister of Justice, filed a petition to waive Scheuring-Wielgus's parliamentary immunity so that she can be charged with insulting religious sentiment and maliciously interfering in public affairs. performance of a religious act.
Conviction for blasphemy Polish pop star violates her human rights, European Court rules
Speaking in support of waiving her immunity, Zbigniew Dolata, a PiS MP, said that failing to do so "would lead to further violations of the freedom of religious worship, further raids on churches, which would have a devastating impact on the social order and could encourage. the foundations of the Polish state".
In response, Scheuring-Wielgus said it was not she who brought politics into the church, "it was done by priests, bishops and PiS politicians". Church figures have spoken out in favor of the near-total abortion ban, and PiS has close ties to the Church.
In a vote last night, a majority of 236 MPs in the 460-seat Sejm voted to waive her immunity. Most of those votes, 227, came from the PiS caucus, the rest from smaller right-wing and far-right groups. Centrist and left-wing parties voted against the motion.
Earlier this year, the government majority also voted to strip Scheuring-Wielgus of her immunity from being prosecuted for her participation in a protest against alleged cover-ups of cases of clerical child abuse by the Catholic Church.
Beautiful ️💪 thank you!
— J. Scheuring-Wielgus (@JoankaSW) Nov 4, 2022
Last night, another vote was due to remove immunity from Budka, who heads the parliamentary caucus of the centrist Civic Coalition (KO), the largest opposition group.
He has been charged with criminal defamation by PiS MP Joanna Lichocka in connection with an incident in parliament in February 2020 when Lichocka was pictured raising her middle finger at the opposition. Many thought she had made an insulting gesture, but she denied it.
After the incident, billboards appeared all over Poland showing the image, suggesting that Lichocka and PiS had chosen to give more money to state television – a mouthpiece of the government – ​​rather than to cancer treatment.
Lichocka sued for billboards showing Poland her middle finger. She claims that these humiliated her in the eyes of the public. Thanks to Lichocka, we will not forget the pathology of media financing – the organizers commented on the lawsuit. @Eksperci_WSB pic.twitter.com/noALmk9OyS
– Jan Świderski 🇪🇺📌 (@swiderski_jan) February 27, 2021
In response, Lichocka filed a private lawsuit against Budka, arguing that the party he led at the time, Civic Platform (PO), had been responsible for defaming her by "spreading information that was not true," Onet reported. She also requested that Budka be stripped of his immunity.
Just as that was due to be voted on last night, Budka went to the podium to demand an adjournment of the session and to speak on the matter. At the same time, opposition MPs waved her middle finger at copies of Lichocka's image.
After the speaker of the Sejm, Elżbieta Witek of PiS, refused to agree to a pause, Budka handed her a statement in which he himself waived his immunity, meaning there was no need to vote.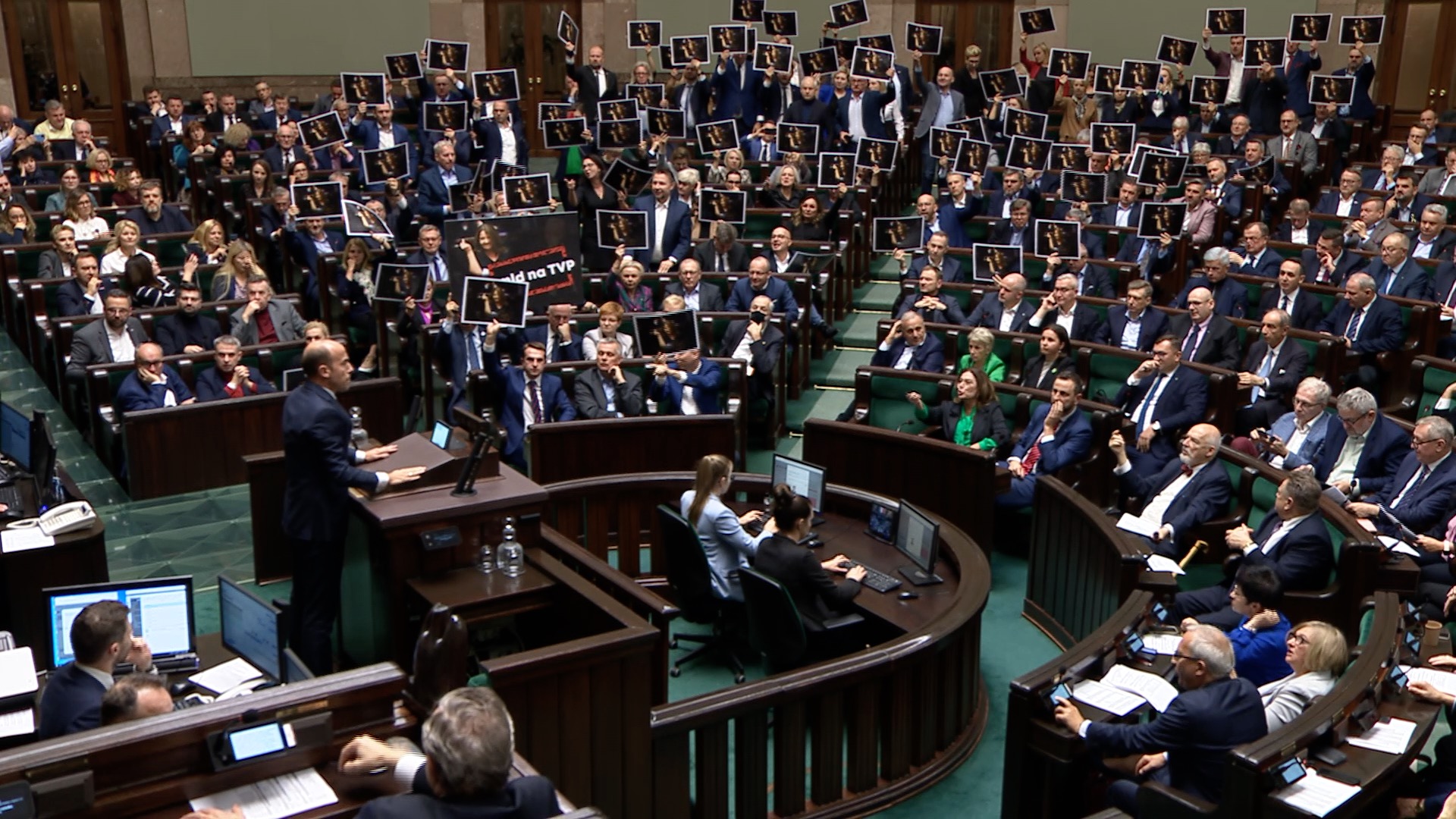 Main image credit: Klub Lewicy/Flickr (under public domain)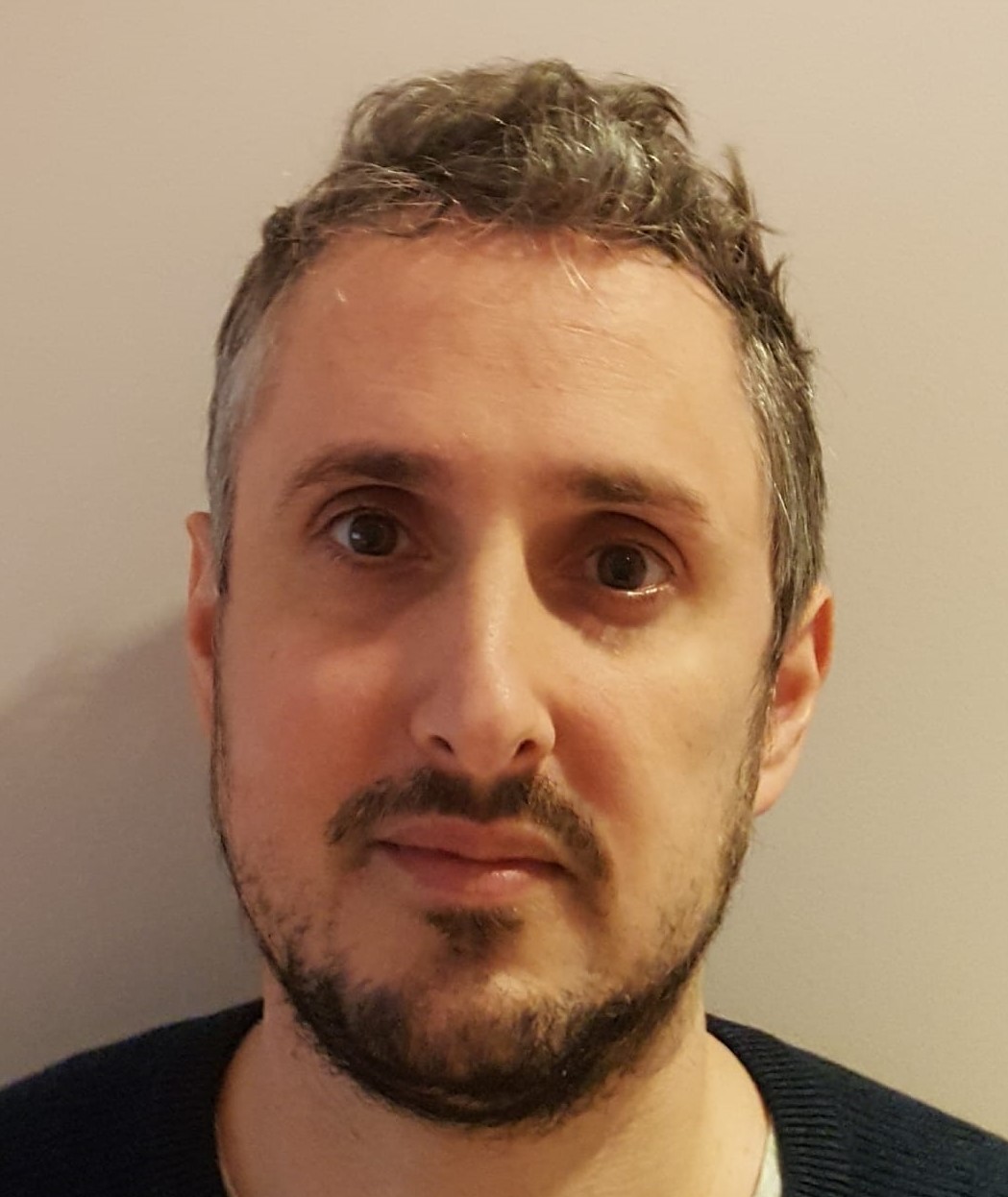 Daniel Tilles is Editor-in-Chief of Notes from Poland. He has written on Polish affairs for a wide range of publications, including Foreign Policy, POLITICO Europe, EUobserver and Dziennik Gazeta Prawna.