By: Sadhana Bharanidharan & Ryan Tuchow
With Cartoon Forum starting in just two weeks, you can check out these six cool shows on the way to the pitchfest in Toulouse that we have our eyes on. And tune in tomorrow for our spotlight on a trio of exciting new projects from Spain.
FRNCK (photo, above)
Demo: Six to nineProducer: Superprod (France)Style: CG animationSize: 26 x 22 minutesBudget: US$8.8 millionStatus: In development, with a bible, various graphics and an edit of the first episode completed.Delivery: 2024
Franck is just your typical 11-year-old boy with a bright future ahead of him…until he ends up in the past. He is transported back to the prehistoric era and teams up with a girl named Kenza and a young woolly mammoth to navigate a whole new world. (The series' title is spelled funny because the main character is stuck in a time when vowels haven't been invented yet.) The story follows Franck as he battles dinosaurs, takes on the challenges of growing up, and gets used to family life in an aprehistoric tribe. . The adventure series is an adaptation of a comic book franchise by Olivier Bocquet and Brice Cossu.
Spaghetti Sisters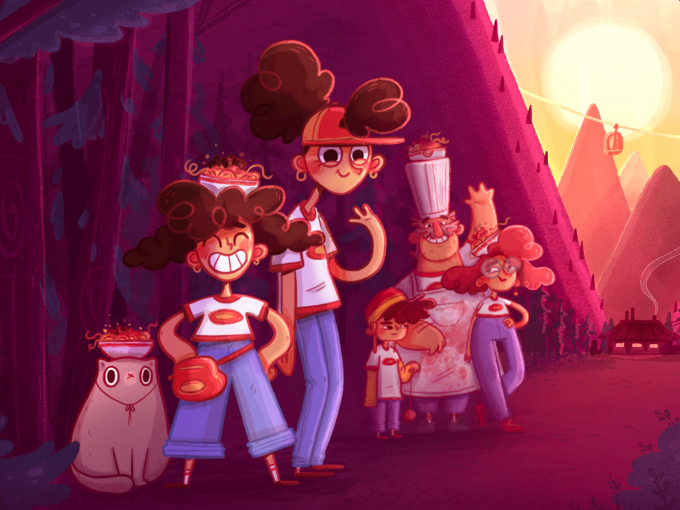 Demo: Seven and aboveProducer: Sixteen South (Ireland)Style: 2D animationFormat: 52 x 11 minutesBudget: US$6.1 millionStatus: A teaser and bible are available, and Sixteen South is seeking co-producers and broadcasters.Delivery: 18 months after green light
Tween sisters Fiona and Flavia Fusilli are determined to make their family's restaurant a success, but they face a major challenge: their eatery is hidden in the remote mountains. So the sisters decide to bring the pasta to the customers by setting up a delivery service. Each episode sees them fulfilling orders and hitting the road, encountering problems along the way, from sibling rivalries to unusual customers (like a talkative underwater creature). Katie Lyons, development producer at Sixteen South, came up with this tasty concept.
The Tiny's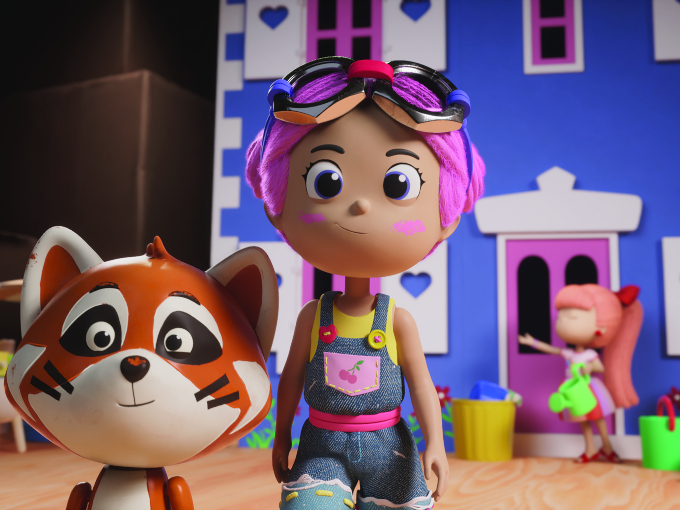 Demo: Upper Kindergarten Producer: MIAM! animation (France) Style: Real-time CG animation Format: 52 x 11 minutes Budget: US$ 7.8 million Status: Canal+ has greenlit the show Delivery: Q3 2024
Tired of collecting dust in the attic, a group of retired toys craft their way into craft games and adventures. Ollie the doll and her toy friends find ways to completely transform common household items, such as an egg carton in a skate park or an empty shampoo bottle in a truck. Directed by Wassim Boutaleb and David Tabourier, the series promotes sustainability by encouraging children to recycle and use their imaginations to create their own fun.
Welcome to Lolyland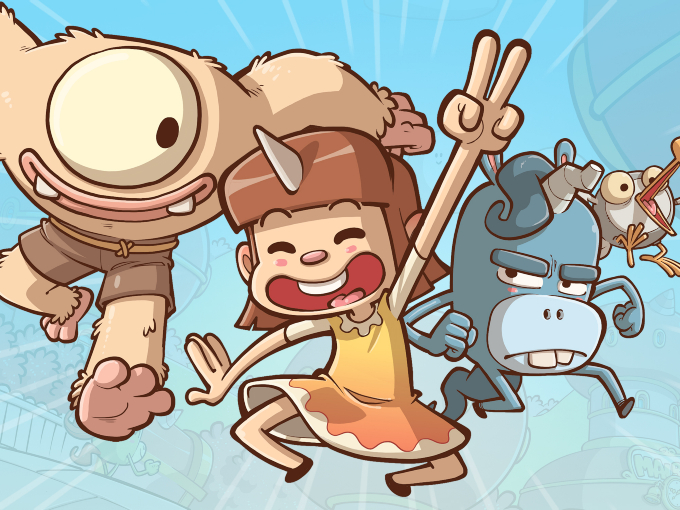 Demo: Six to 10 Producer: Cottonwood Media (France)Style: 2D animationFormat: 52 x 11 minutesBudget: US$7.8 millionStatus: A bible, pilot script and trailer are prepared. Cottonwood takes care of the distribution and is looking for broadcasters and co-producers. Delivery: Q4 2024
Ten-year-old Penny is magically transported to the magical world of Lolyland, with no idea how it happened, because she has lost her memory. Trapped in a world of unicorns, cyclops and dragons (who have never seen a human before), Penny travels to find out where she comes from and how to get home.
A day with the dogs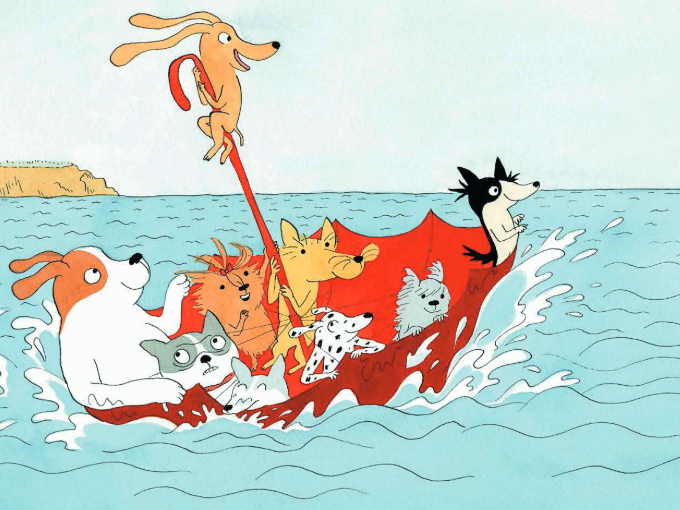 Demo: Five to six Producer: Dandelooo (France) Style: 2D animation Format: 78 x five minutesBudget: Approximately US$6 millionStatus: A bible has been completed, and scripts and a Cartoon Forum teaser are in the works. Dandelooo plans to co-produce with Spain's Teidees and will handle international distribution. Next goal is to get some presale.Delivery: Q4 2024
Saint Bernard Popov is living the dream, relaxing alone in a house on a desert island. But his composure is disturbed when his family comes to visit. In a typical episode, Popov's calm goes to the dogs when his eight over-energetic young cousins ​​turn his routines upside down.
Tiger & Bear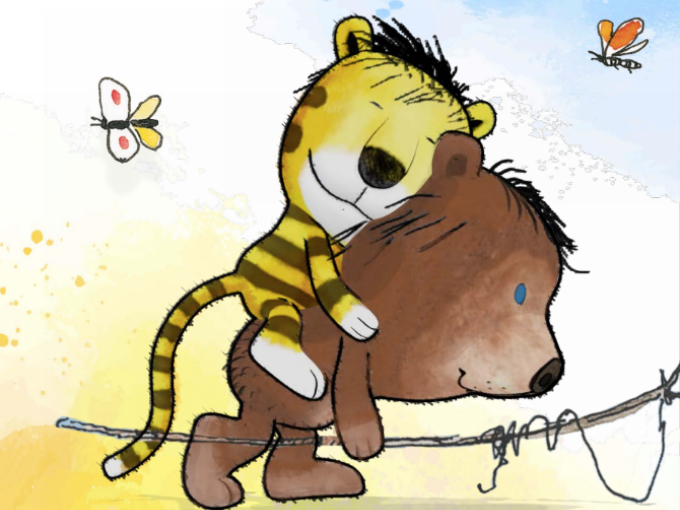 Demo: Four to six Producer: Wolkenlenker (Germany) Style: CG animation, with a 2D look Format: 52 x seven minutesBudget: US$6 million Status: In early development Delivery: TBD
Fearless Tiger and friendly Bear live in a charming riverside house in Tiger & Bear, an adaptation of the bestselling books by German author Janosch, who is associated as a producer. With a mix of zen and quirky humor, the series follows its titular characters through life's little moments, from searching for a butterfly to learning how to share a delicious cake. It includes a watercolor-inspired animation to depict the illustrations of the books.
This story originally appeared in Kidscreen magazine August/September 2022.