In view of the holiday season, Honda Cars India has rolled out multiple offers and discounts across the entire product range, with the exception of the Honda City Hybrid. The brand has also introduced a new financing plan for its sedans called "Drive in 2022, Pay in 2023".
Here is an overview of the variant-wise breakdown of offers available on Honda cars this Diwali season:-
Model Cash Discount or Free Accessories Swap Bonus and Discounts Loyalty DiscountCorporate DiscountsTotal BenefitsAmaze––Rs 5,000Rs 3,000 to Rs 8,000Jazz–Rs 17,000Rs 5,000Rs 3,000 to Rs 25,000WR-Vup to Rs 10,000 or free accessories worth Rs 12,298Rs 17,000Rs 5,000 up to Rs 39,2984th-gen City––Rs 5,000–Rs 5,0005th-gen City up to Rs 10,000 or free accessories worth Rs 10,896 (Petrol MT only) to Rs 27,000 (Petrol CVT only), up to Rs 17,000 (Petrol only petrol MT)Rs 5,000Rs 5,000Rs 37,896Honda Cars Diwali offers (October 2022)All the above offers are only valid on the corresponding petrol variants. No offers are available on Honda Amaze and 5th Generation City diesel versions. Also, Honda does not offer a cash discount and trade-in benefits on the sub-4m sedan. The Honda WR-V gets the highest benefits this month, applicable to all its variants. However, it's worth noting that you either get a cash discount or free accessories.
Also read: Honda to stop diesel cars in India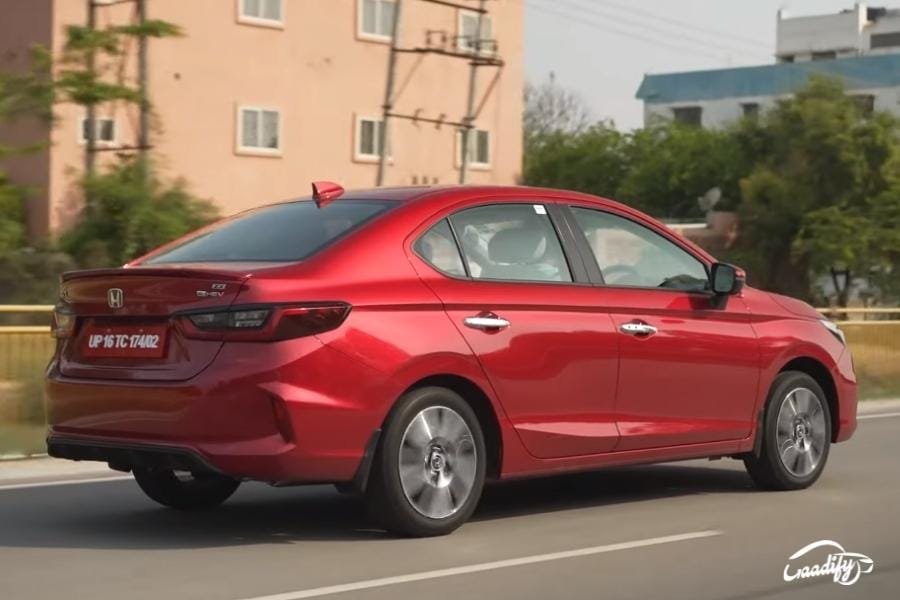 The petrol manual variants of the 5th generation Honda City will get a savings of up to Rs 37,896 consisting of a cash discount of Rs 10,000, free accessories of Rs 10,896, exchange bonuses and discounts up to Rs 17,000, and loyalty and business benefits of Rs 5,000 each . However, you can opt for the cash discount or the free accessories on the fifth generation City. Honda Amaze and City are also available with a special financing plan called "Drive in 2022, Pay in 2023", which allows customers to start their EMIs from 2023. Under this scheme, buyers can finance their car from Kotak Mahindra Prime Limited (up to 85 % of road costs) with nominal costs EMI during the first three months and regular EMIs from the fourth month until the end of employment.
Also Read: Toyota Hyryder vs Honda City e:HEV: Battle of Strong Hybrids
Please note: all offers are valid until October 31, 2022. Also, offer amounts may vary depending on the variant and your location.