A post was shared on social media stating: 'Cartoon Network TV Channel will be discontinued after 30 years and will be merged with Warner Bros. to create digital content.' Let's verify this message through this article.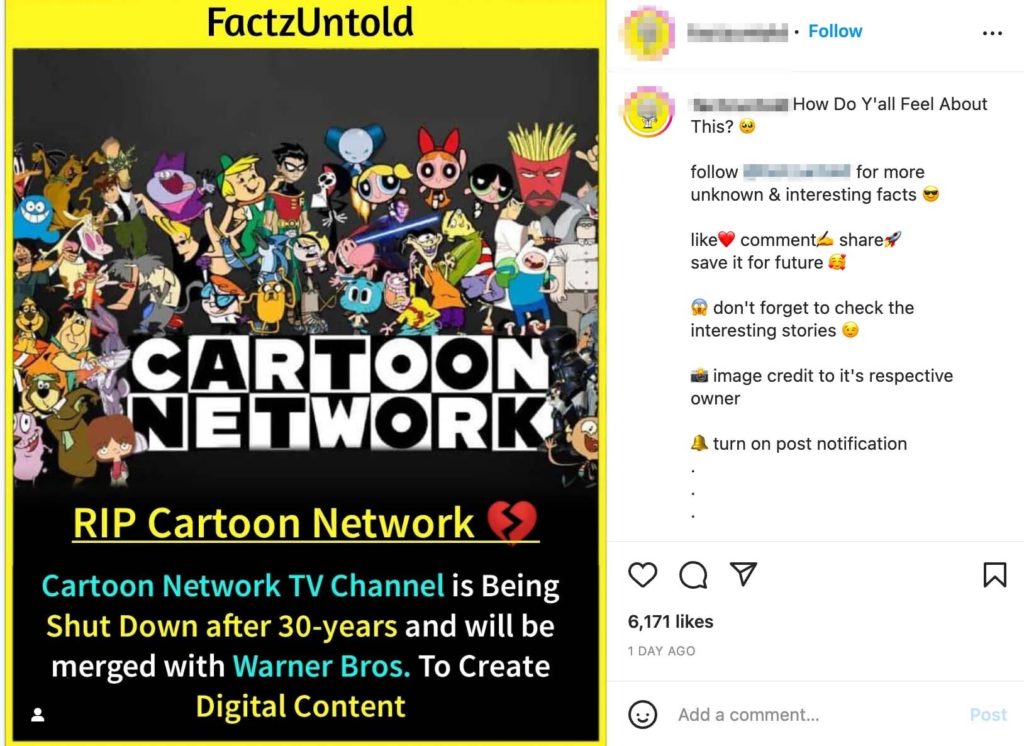 Claim: Cartoon Network TV channel will be discontinued after 30 years and merge with Warner Bros.
Fact: The Cartoon Network studios are reportedly set to merge with its sister studio Warner Bros. Animation, but will not shut down after the merger. In response to the news of the closure, Cartoon Network made it clear via a tweet that they are not going anywhere and will share more details soon. Hence the claim in the post is MISLEADING.
Several news items found on the internet about the merger between Warner Bros. Animation and Cartoon Network studios. Collider reported that "the announcement was made on Tuesday, which was announced via a company-wide memo from Chairman Channing Dungey and revealed to staff that Warner Bros. Animation (WBA) and Cartoon Network Studios (CNS) will merge to consolidate their animation division, with Warner Bros. referred to this move as a 'strategic realignment' of the company." "As the two animation studios become one, they will keep their labels." Collider wrote in his report. Some other news items about this merger can be read here and here.
After this news became popular, RIP Cartoon Network posts were widely shared on the internet, which can be seen here and here.
In response, Cartoon Network clarified via its official Twitter handle: "You guys, we're not dead, we're just turning 30 😂 To our fans, we're not going anywhere. We are and always will be your home for beloved, innovative cartoons. More coming soon! '
When the internet says you're dead, but you're sitting here like 👁️👄👁️
— Cartoon Network (@cartoonnetwork) October 14, 2022
Before that, they even posted a sarcastic tweet about discovering his own death via . Twitter.
With all this evidence, it's pretty clear that the Internet is the merger of Cartoon Network Studios and Warner Bros. Animation misunderstood the closure of Cartoon Network.
In short, Cartoon Network will not be discontinued after the merger with Warner Bros. animation.