It's now official: The all-new 2023 Civic Type R has cost $50,000. Honda Canada today announced pricing details for the hot hatch that will arrive at dealerships this Friday.
The manufacturer's recommended retail price is set at $50,050. If you factor in the destination fee of $1,780 (pretty reasonable when you compare what other companies charge), the actual cost is $51,830.
This represents an increase of nearly $4,000 over the base price of the 2021 Civic Type R. Remember, there was no 2022 model.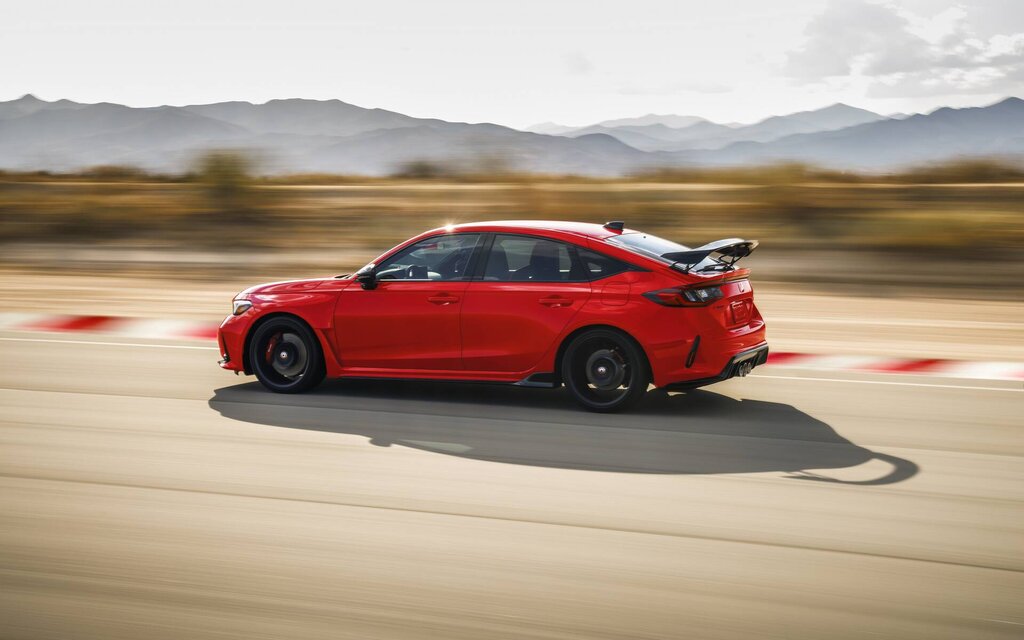 Photo: Honda
"The 2023 Civic Type R is the most powerful, exciting and fun to drive Civic in our history," said Steve Hui, Assistant Vice President at Honda Canada, trying to justify the price. "The all-new Type R embodies the very best in Honda engineering, while embracing our challenging spirit and leveraging years of proven racing technology."
However, the company has not specified the number of units that will be available nationwide. Based on information tipped off in July by an anonymous Honda Canada employee, only 546 units will reportedly be allocated for the full model years 2023 to 2025. Don't waste time making a reservation and be prepared to pay more than the suggested retail price given the very limited supply.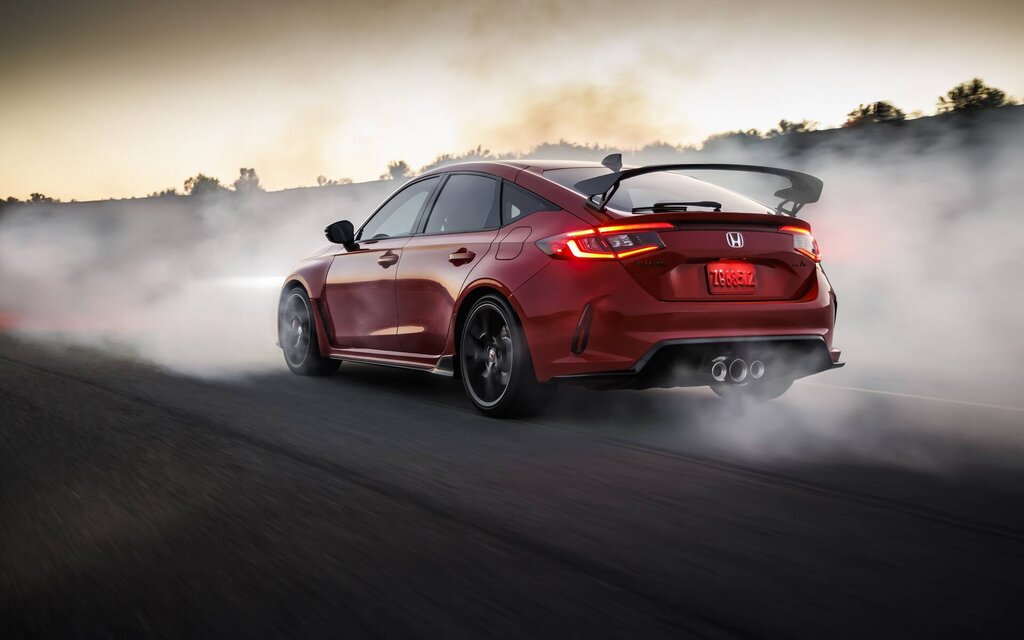 Photo: Honda
315 hp
Whether yours is available in Championship White, Sonic Gray or Rally Red, the new 2023 Civic Type R will give you 315 horsepower — the same power as the Volkswagen Golf R — and 310 lb-ft. of couple. Honda engineers redesigned the 2.0-litre four-cylinder turbocharger, increased airflow and installed a new, more efficient exhaust system with a straight-through design and active exhaust valve.
Cooling has been improved, while the six-speed manual transmission benefits from a lighter flywheel and revised rev-match system for smoother downshifts, not to mention a very stiff shifter and optimized shift port pattern for more precise shifting.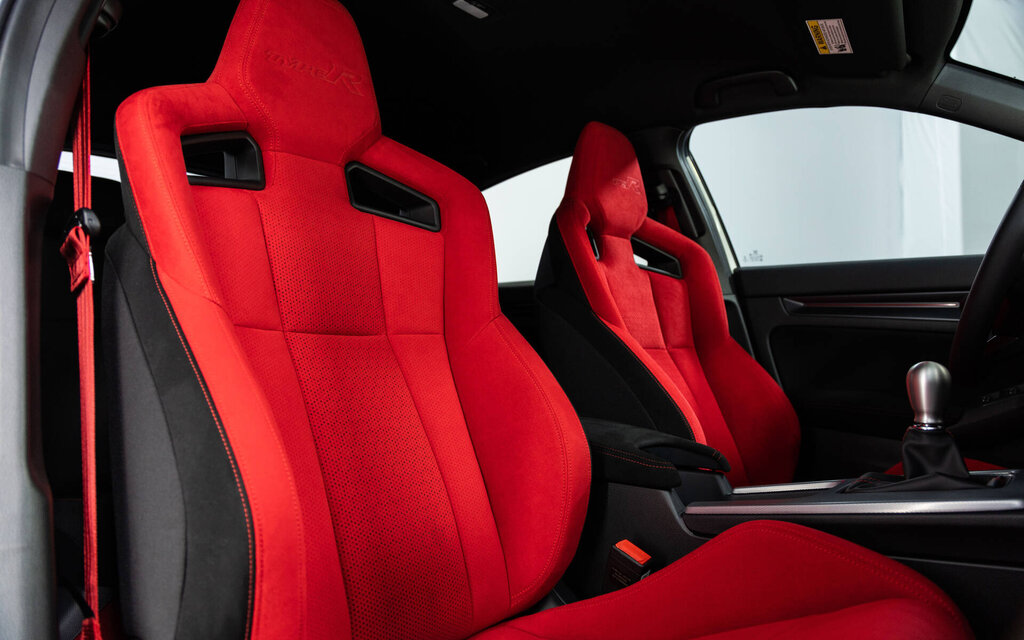 Photo: Honda
In addition, the 2023 Honda Civic Type R is aided by a significantly stiffer body structure, longer wheelbase and much wider tracks. Along with a retuned dual-axle front suspension and multi-link rear suspension, these changes improve straight-line stability and steering feel, Honda claims. Let's not forget the 20mm wider custom Michelin Pilot Sport 4S tires.
We can't wait to slip into the new, lighter, body-stabilizing sports seats and push the 2023 Type R to its limits (or at least try it) on a track. Stay tuned for our first ride review!
Watch: First Look at the 2023 Honda Civic Type R